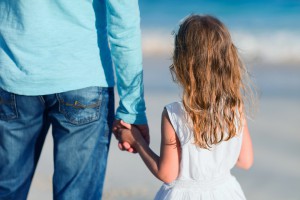 Atteya Bardaxis & Associates can provide assistance for a range of matters relating to family law and de facto relationships, including:
Marriage, De Facto and Divorce Law
Divorce in Australia including preparing and serving divorce papers
Legal separation issues
Annulment of marriages
Spousal maintenance
Property settlements
Domestic and family violence and apprehended violence orders (AVOs)
Family Mediation
Legal aid for family law matters
Legal representation at Family Court
Children's issues
Child support and enforcement of payments
Parenting plans for child custody and visitation
Parental rights, father's rights and grandparent's rights
Guardianship of children
Adoption
Children's Court
Family Dispute Resolution
The law requires separating families who have a dispute about children to make a genuine effort to try to sort it out through Family Dispute Resolution (FDR).
This requirement applies to anyone wanting to file an application with the Family Court of Australia or Federal Circuit Court. It also includes those seeking changes to an existing parenting order. There are a few exceptions to this requirement, such as cases involving family violence, child abuse or urgency.
Family disputes can strip the parties of the control of their own lives, destroy family relationships and cause emotional and financial devastation.
Family disputes and breakdown of marriages may be unavoidable but the emotional and financial destruction of the parties is not inevitable.
Families can be assisted stay in control and to resolve their conflict respectfully through effective family dispute resolution. Families that are separating can be supported to make the transition from living in conflict in one home to a functional family living in two homes.
The procedure involved in family dispute resolution is as follows:
1. A one-hour Initial Consultation with each party separately, in order to hear the issues from each party independently, explain the process in detail and assess the suitability of mediation. Initial consultations can be conducted by telephone. Telephone consultations proceed in the same format as initial consultations in person.
2. If mediation is suitable a Mediation Session is scheduled, whether it be face-to-face, shuttle mediation or a telephone mediation. One mediation sitting could last up to three hours but generally does not go for longer than three hours.
If there are still issues to resolve, we set down another mediation session to explore remaining issues in dispute and attempt management and or resolution of the matter.
3. If a party elects to decline involvement in a dispute resolution process or no agreement is reached in negotiations, under FDRP Regulations, a Section 60I Certificate is issued to the parties. The Section 60I Certificate allows the parties to pursue their legal options including filing court documents for parenting orders.
Importantly, we are able to conduct child-inclusive mediation, which means the children have a voice in the mediation, without attending the mediation. To do this, we refer the children of parties to the mediation to a child psychologist, who specialises in helping children of separated families. After a number of sessions with the children (as determined by the psychologist), the psychologist is able to report to the parents during the mediation about how the children are coping and make any recommendations for future parenting arrangements that she has assessed as suitable in the circumstances.
Contact us to arrange a consultation with one of our experienced family lawyers and Family Dispute Resolution Practitioners.